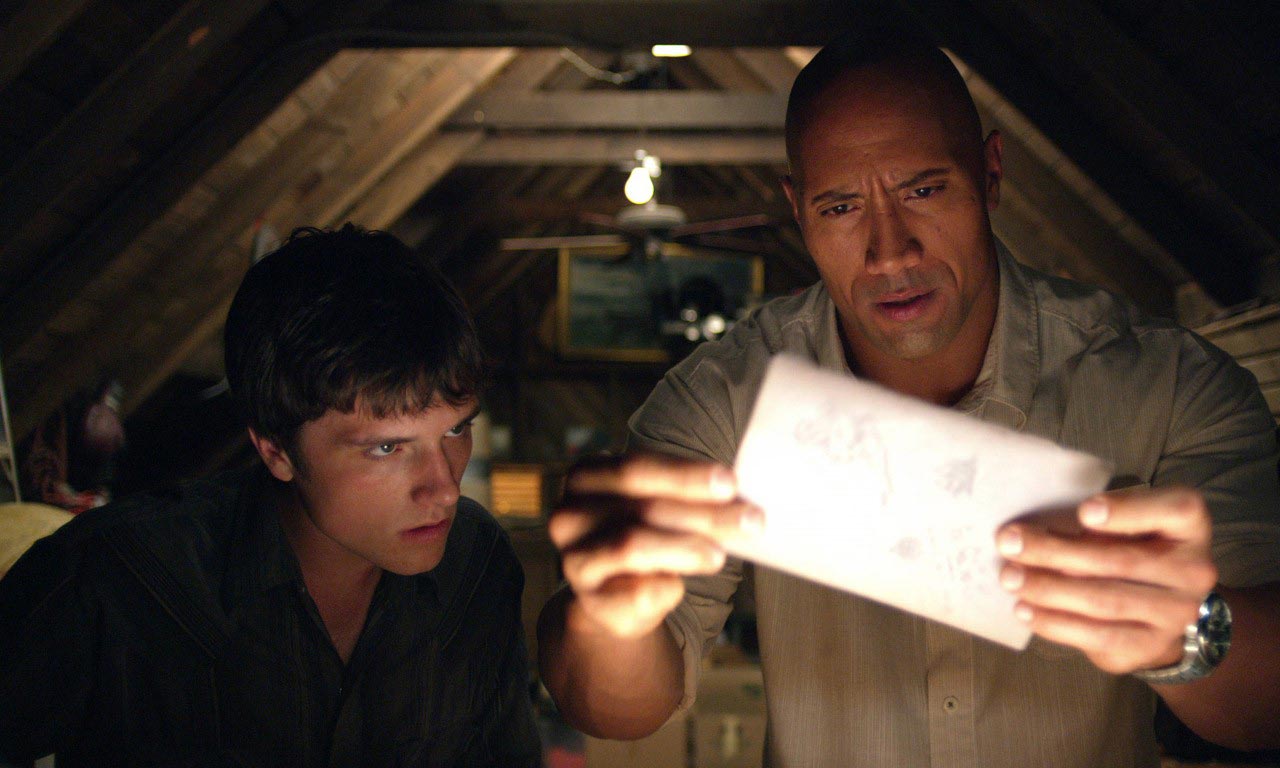 Josh Hutcherson, Dwayne Johnson, Journey 2: The Mysterious Island, Warner Bros. Pictures, 2012.
Following in the fancy-free footsteps of its ultimate escapist predecessor, Journey 2 is about as up-front and old-fashioned as a popcorn movie can get. Holding its own against the first one, director Brad Peyton utilizes 3-D to fun effect, and replacing Brendan Fraser with the Rock is an ingenious step in the right direction.
Dwayne Johnson knows how to instill his persona into a character, and in golden movie star fashion, we cant get enough. The adventure plot is incidental to the visual hijinks and Saturday matinee serial feeling to the affair. We are here to participate in a silly, visceral adventure. Peyton, Johnson and company make sure we get just that.