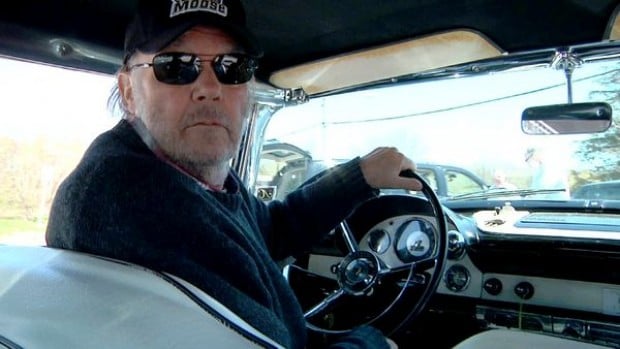 Neil Young, Neil Young Journeys, Sony Pictures Classics, 2012.
Wrapping his halcyon legend in a heavenly glow, American master Jonathan Demme chronicles blissfully icon Neil Young's performance in his hometown, Toronto, on his 2011 tour for the exceptional album Le Noise. Languidly following the man as he revisits old haunts, tells old tales, and runs into random people from his past, the nostalgic sheen to the picture, courtesy master cinematographer Declan Quinn, instills the movie with a heart and a strength that goes beyond the usual rock documentary film.
This side of Scorsese, nobody understands the logistics and nature of a rock-n-roll documentary better than Demme, who is just plain magic when it comes to his touch in his distinct films. Of the rocks docs, this is, but of course, the man who brought us Stop Making Sense as well as Storefront Hitchcock. He relaxes the proceedings and captures a glow to the process of creating art. Its a fascinating double standard Demme knows too well. Creating art about creating art, Neil Young Journeys is another entry in Young's concert film oeuvre; intrinsically a cinematic performer, Young is one of the most important men in music. As a singer-songwriter, he is incomparable. His haunted lyrics tinge the frames of Demme's portrayal of him, sad and sweet and moving.